This article may contain affiliate links. I can receive commissions for purchases made through the links in this article.
Give your front door a festive, budget-friendly spring makeover with this simple, easy-to-make DIY Easter Bunny Wreath. This DIY Easter wreath costs just $ 4 in supplies. This is a very economical way to add Easter decorations to your home without breaking the bank.
Plus, this DIY wreath only took about 30 minutes to make, so it's a quick Easter craft for adults.
All you need for this craft project is a foam wreath, 2 bags of cotton balls, floral yarn, a bunny headband, and glue sticks. These articles can all be found at Dollar tree (FYI: you can even find the cheaper cotton balls at Walmart). If you are a regular craftsman, you probably already have everything except the bunny headband!
To make this Easter wreath: 1. Secure the bunny headband to the back of the wreath using floral thread. 2. Glue the cotton balls to the foam crown until it is completely covered.
For this crown, I was just aiming for something quick, cheap, and easy, but you can easily take it to the next level by customizing it. Here are some of the ways you can add more accents:
a matching pink bow at the bottom
rabbit whiskers on the sides (using thick floral stem wire, which you can get from Michaels for a few dollars)
Adding a larger lower moss crown underneath to make a full bunny instead of just the face.
flowers and / or floral spikes on the background
Easy DIY Easter Bunny Wreath
Easy Easter Bunny Wreath
Cheap and easy DIY Easter wreath made using dollar store supplies
Yield: 1 crowned
Cost: 4
Equipment
hot glue gun

6 glue sticks
Materials
1

moss wreath

2

Bags

cotton balls

floral thread

bunny headband
Instructions
Tie the bunny headband to the back of the top crown using floral thread. Simply wrap it around the crown and headband until it is secure.

Glue the cotton balls to the foam wreath using hot glue. Make sure to glue them together so that the foam wreath below is not visible.

If you see cracks through the foam, you can dab some glue and push the cotton balls together to get rid of them.

Continue to glue on the cotton balls until the crown is completely covered.

Add any additional accents you want, like a bow or whiskers.
Remarks
For my wreath I used a combination of cotton balls and white mini pom poms to make mine because that's exactly what I had on hand, but you can just use cotton balls!
Also, I stretched and inflated each cotton ball a bit before adding it to the crown so that each piece covers more than one area, but this is an optional step.
Similar article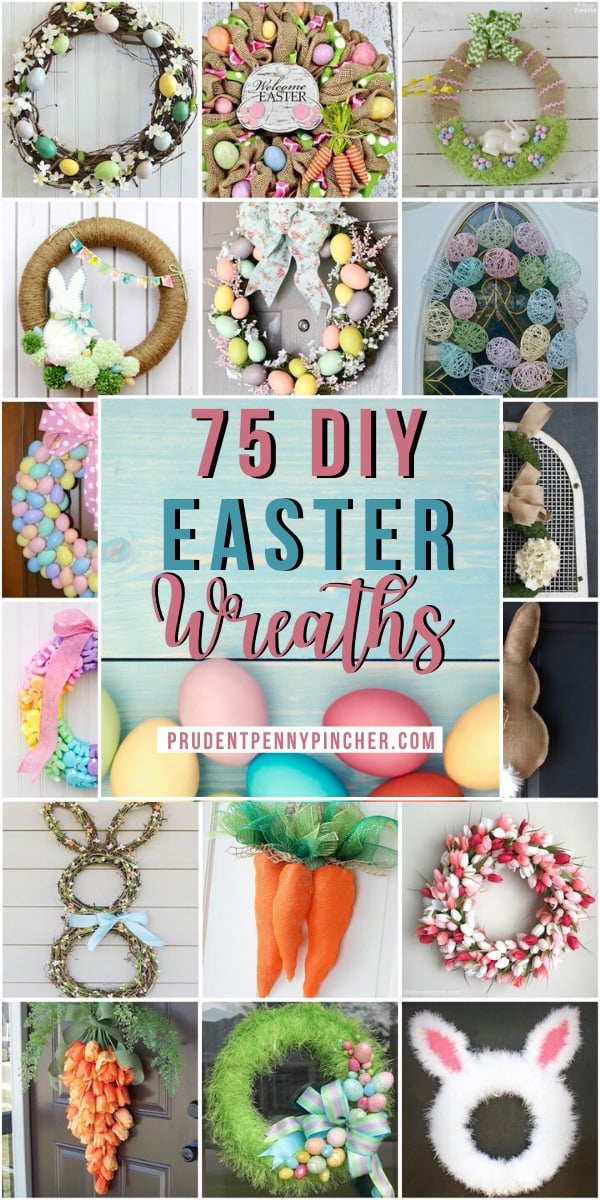 75 best DIY Easter wreaths
<! -

->